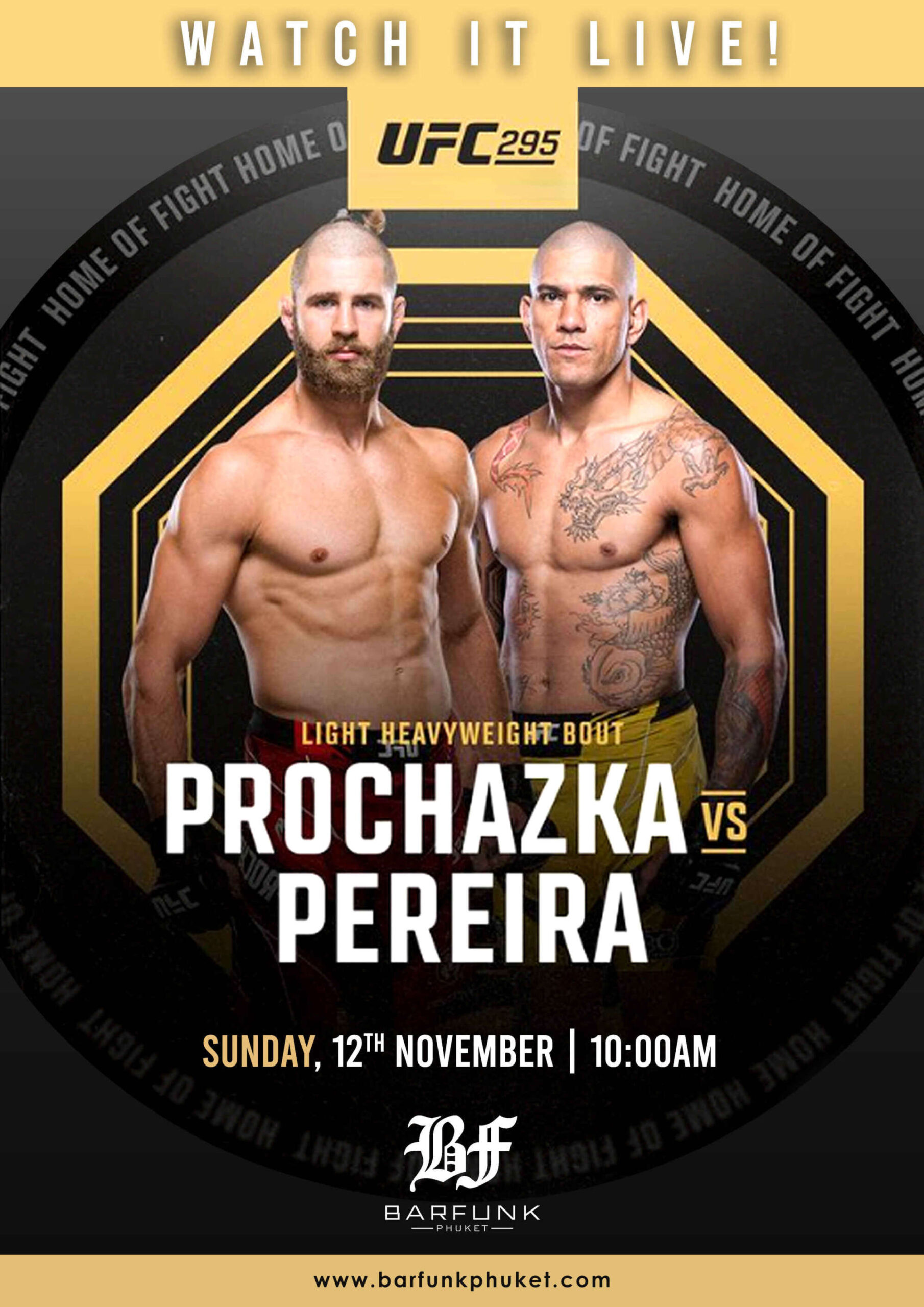 UFC 295 at Barfunk Phuket
Watch UFC 295 live at Barfunk Phuket
Watch Live sports from Barfunk Phuket a Day and Night Bar.
Starting from a ten square meter bar 18 years ago, Barfunk Phuket has captured the heart of tourists and locals over that time,
expanding from one location to three at Patong's famous Bangla Road and continuing to grow. And now, after all these years,
Barfunk has risen, taking us into a unique atmosphere of its Renaissance Architecture, Remarkable Music, Quality Service, and Surprising Talent.
We offer a wide range of drinks, including beers, whisky, liqueurs, wine, cocktails and more.
Check out our menu and book your table as long as there are still free ones left!