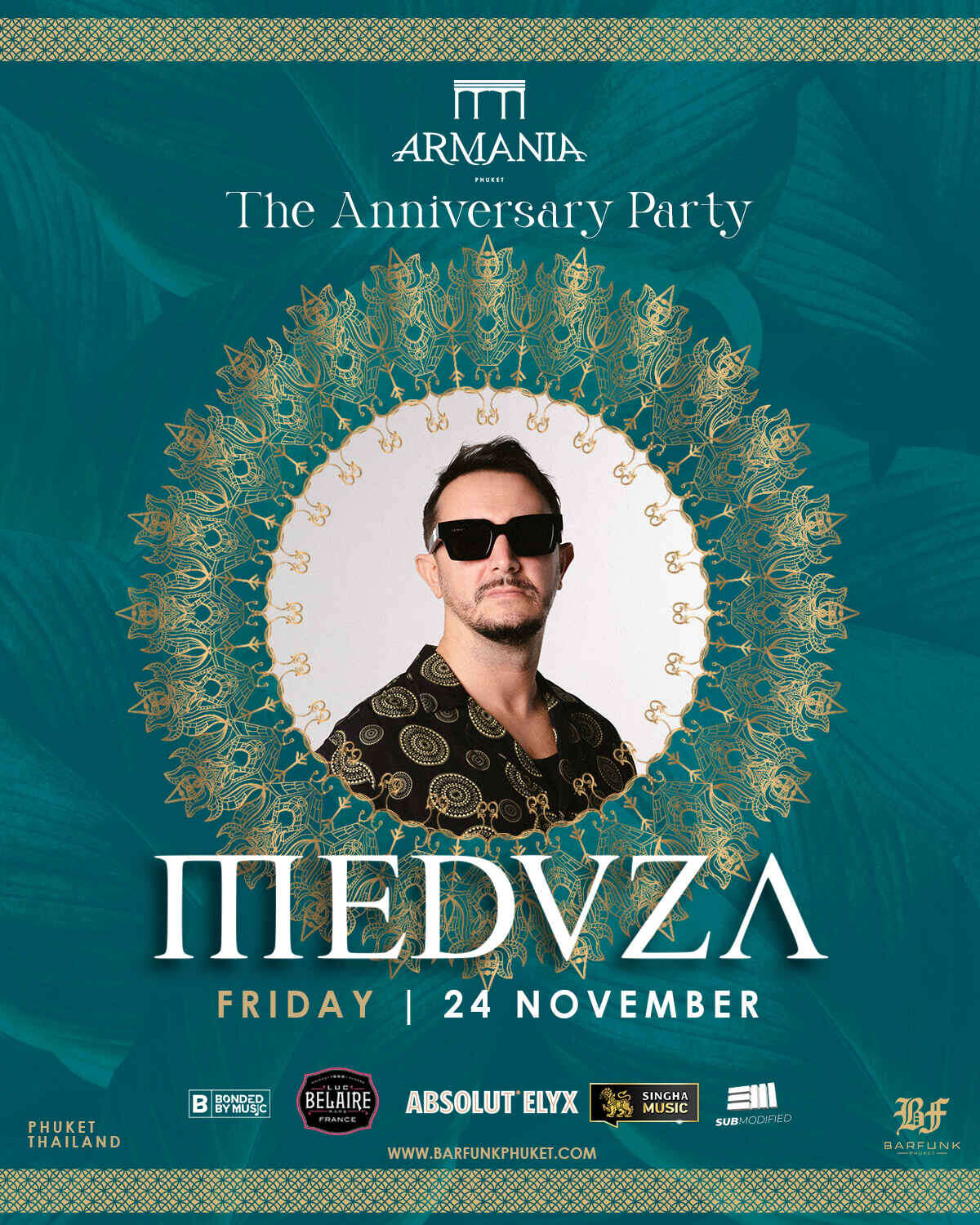 The Anniversary Party!
"It was an incredible journey, From a dream to reality."
Located at Patong Beach, one of the most popular beaches on the Island of Phuket, Thailand.
It took seven challenging months to build this Renaissance-inspired Nightclub, from COVID-19 Pandemic restrictions, Logistics, it's Stone
walls, Detailed moldings, High Ceiling, Intricate Handrails design, and an Immense 360° view of its stage and DJ's Booth.
At last, in November 2022, Local and International guests welcomed The Newest and first-ever Upscale Nightclub on the Island of Phuket.
Fast forward to this day, after a year of keeping the High-Quality Service, Crowd Moving Performances from our Resident Artists, and
Being with various International guest DJs.
Here we are now Celebrating our First Year Anniversary with MEDUZA, the biggest global streaming Italian artist in the history of music in Italy,
Their debut release, Piece Of Your Heart featuring Goodboys , has now seen over 2 billion streams globally,
reaching the top 10 of the official charts in 20 countries and was a 2019 GRAMMY nomination in the best dance recording category.
Be with us for this Upscale Clubbing Experience!