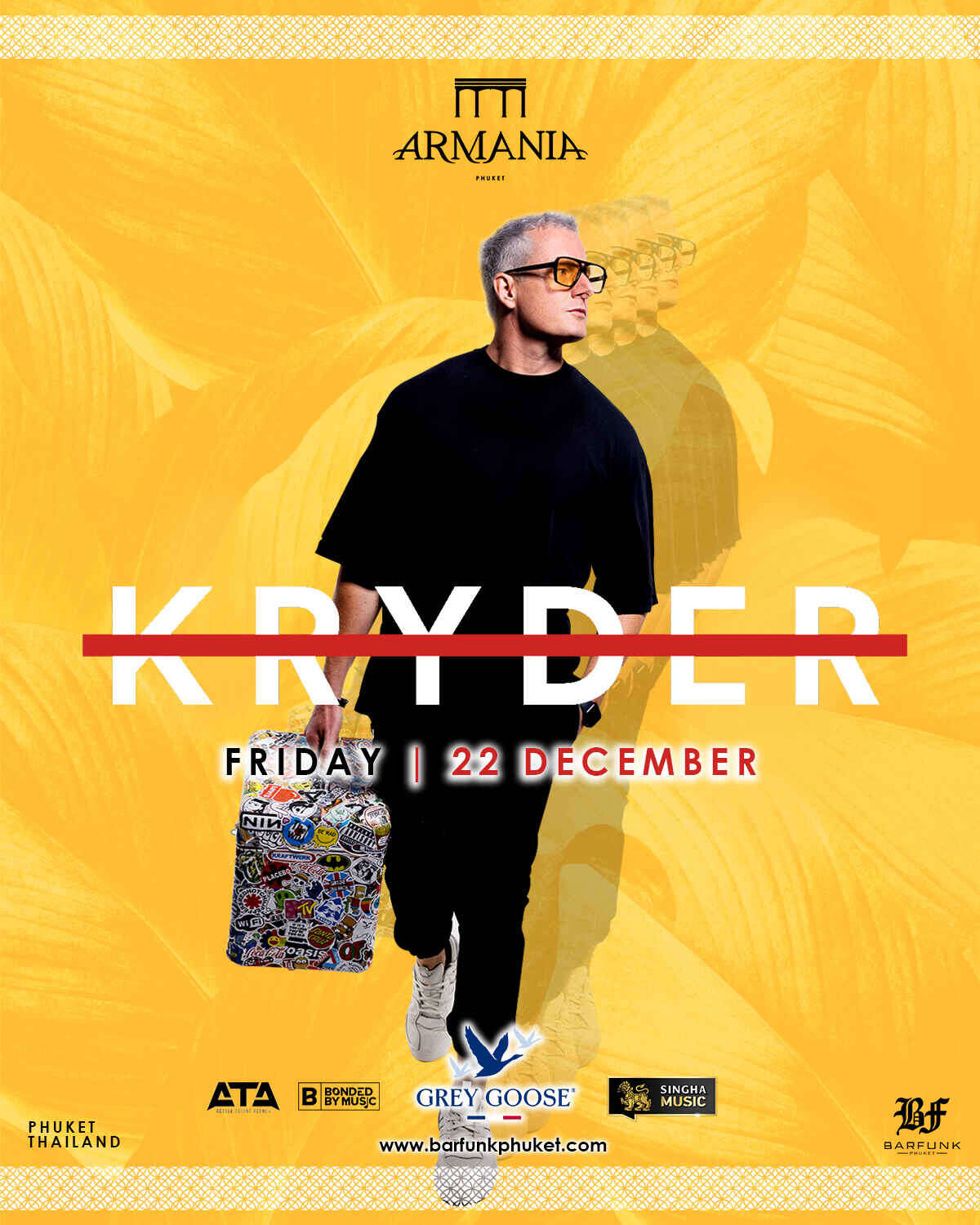 Ticket: KRYDER at Armania Phuket
Special Information for events on the website
These tickets are non-refundable, non-upgradeable, and nontransferable to other names.
Limited capacity, exclusive for guests who booked a table and ticket.
People under 20 are not allowed.
The price may vary depending on the Season or during special events.